Trusted. Specialist. Partners.
FOCUSED ON UNLOCKING SKILL, OPPORTUNITY AND VALUE
Founded in 2016, Theo Smit Recruitment is proud to have over 125 years' collective experience in strategic talent acquisition. Our ability to successfully source and assess high-level individuals across all industries contributes to the pipeline of future business leaders in Africa and the world, and has helped us grow our formidable professional network. Our data-driven approach empowers our clients to make informed decisions, based on accurate market insights and enhances their talent acquisition strategies. Our passionate, professional, skilled team is ready to position our Client's value proposition and brand to the market. We contribute to the broader recruitment conversation through our insightful blog and actively give back to the community through a range of initiatives.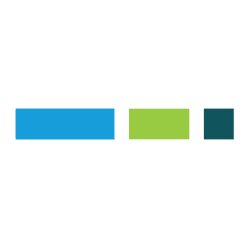 These stats as at 1 January 2022
Testimonials
"I enjoyed the engagement with Leigh – who impressed me with her professional handling of the assignment. She was always well prepared and her guidance through this process enabled us to complete this assignment objectively."
"Theo, Thank you so much for such a lovely email, what a surprise! I think I partially owe your company for my appointment and I am very grateful for the support Leigh has given me. I have worked with many recruitment agencies, on both sides of the table, and I have to say the support I got from Leigh was second to none … Thank you again!"
"I wanted to write this mail to you to say thank you for your amazing help and support over my job-hunting season. This has been a rather tough spell for me and I must say, it was at your coming into it that my attitude towards the process shifted for the better. I know you are mandated to do the work of placing people but your care and diligence to me has been beyond amazing. Contrasting your approach and attitude with that of other service providers I have heard of from friends, you are highly un-matched in quality and personality. Thank you for making time to keep me updated; for taking my latest news with grace and for making my overall experience a comfortable and positive one!"
"Just a quick email to thank you for sourcing us such outstanding candidates – had a meeting with Luca earlier today to understand which candidates he would recommend I interview for second round and both of the ones he suggested had been referred by you. He also mentioned they were really strong candidates in his view, so looking forward to meeting them. There is one more you sent that we would like to interview as well, as his CV also stands out.  As usual, you came through for us in a big way, so thank you!"
"I have worked very closely with Theo Smit since 2004. Theo has assisted me with my recruitment needs over the past 10 years. He has always been able to understand my business needs and accurately translate these into the right type of candidates, thereby saving me considerable time and hassle. Over the years he has introduced staff of the highest calibre, many of whom have gone on to have stellar careers or even taken up leadership roles in the Bank. Theo differentiates himself from the other recruiters in terms of his hit rate and his ability to understand the needs of the business and the FNB culture. He is highly professional, proactive and quick to follow-up."
"In my opinion, Theo is the leading recruiter for analytics roles in South Africa. Him and his team are acutely calibrated to both employer and candidate needs across the analytics spectrum, ensuring that sustainable and mutually beneficial fits are found."
"Having had exposure to Theo both in a buy and sell capacity, I can testify to his being a consummate professional who acts with the utmost discretion. Theo has always offered sound vocational advice off the back of a strong market appreciation. In an industry well known for its high turnover, he is a real anchor."
"Theo has been an important business partner supporting the growth of our business through a clear knowledge of our requirements and supplying relevant and timely candidates for key positions."
"Theo's experience and intimate knowledge across various markets always makes him a go-to guy when considering a career move. I have been lucky enough to engage with him regularly over the years and look forward to closing the circle and using him to find good people for me."
"I have worked with Theo for a number of years now as both a job seeker and as an employer. Theo not only has high quality candidates but also ensures that the candidate, the role and the company are a good fit for each other. Theo is honest about his expectations and will not put a candidate through unless he thinks they are genuinely suited for the role. This creates a much better all-round experience in comparison to some other recruiters who tend to just push volumes. I would highly recommend Theo as both a partner in your next career move and as a recruiter looking to bring in talent."
"I worked with Theo from the inception of nexTLeaders in Aug 2013 until I immigrated. I learnt so much under his leadership and I really consider him to be a legend. He has a sharp eye for talent and matching cultural fit to businesses and he knows the market unbelievably well. He builds real relationships and cares about the wellbeing of the people he works with and works for. Theo is a leader, mentor and friend – I couldn't recommend him any higher."
"Theo is a fantastic person – definitely a league better than the average recruiter. As a job seeker, when speaking to Theo, keep in mind that he is quite able as a career coach – have an open mind about what you want to do, but keep in mind the basics of what you want and don't want. Be prepared to consider new ideas that you haven't thought of and you could have a great discussion about the options in the currently tough job market. As an organisation, I'd consider Theo because I believe he can do a skills AND culture match more than just a resume match for a position."
"I just love the energy in Theo's team. The hum of excitement you hear (and feel) when you walk into their offices is thanks to their leader, Theo Smit. He's a leader that inspires and empowers his team to perform. It's his authenticity that makes TSR stand out from the rest of the contingent recruitment crowd, as well as his commitment to being a true business partner to his clients. His passion and commitment to making TSR a success is visible. I like being part of a team where leaders show good leadership qualities. And Theo's done this very successfully. I'm inspired by him. A big thanks for being an inspiring role model to all of us."
"I worked with Theo over a number of months as we built a new team. Theo is a diligent, hard-working professional who faces challenges positively and always sought to deliver. He was an absolute pleasure to work with."
"Theo played a few roles in my interaction with him: 1) Recruiting me into McKinsey & Company and 2) Managing the transition into the company. The process of recruitment into McKinsey & Company was different to any other interaction had with a recruiter – Theo was professional, knowledgeable and courteous. He kept in constant contact with me throughout the process and ensured my comfort levels were high. It gave me a positive view of McKinsey & Company – high levels of efficiency and value for people. As an individual to work alongside with, Theo was a good natured individual, and got on well with all the team members. Theo will be a good recruiter to place people in a company as he is direct and detailed, he will make you feel comfortable through the process and provide you with the information you require, and he will ensure your interests are addressed."
"I have known Theo Smit for many years, initially as an expert in sourcing and selecting outstanding candidates for strategy and business architecture consulting positions at my former employer, Accenture. Since 2004, Theo and I have maintained regular contact as I refer candidates to him that are relocating to Johannesburg and are in need of assistance with finding the right potential employer. Theo has a deep understanding of the consulting industry, is highly ethical in his confidential dealings with candidates and employers and has exceptional relationship management skills."
"Theo's expertise and knowledge of the recruitment landscape combined with his excellent ability to understand my career aspirations at our first meeting proved to be the winning formula. Thanks Theo!"
"Theo and his colleagues provided a professional and accessible service to me which made the process of job-hunting a pleasurable and successful one. I recommend the management consulting expertise of Theo and his team on the basis of their recommendation of great fitting jobs to me, the preparation they recommended to me, their encouragement to me during the time, and the enthusiasm with which they worked."
"Theo has completed a number of assignments for me over the years and I have always been able to rely on his professional approach and I believe that he approaches his work with a high level of integrity."
"I have worked closely with Theo and #TeamTSR since 2016. They are consummate professionals, committed to providing personal service & subject-matter expertise to clients and candidates alike."
"Theo Smit was introduced to me via a senior member of the Health EXCO approximately 3 years ago. We have made use of his services on several occasions due to his intuitive understanding of Discovery's culture and needs. We have had excellent calibre CV's submitted and placed extremely well suited talent into the business. Theo and his team understand our need for Transformation very well and they are able to tap into a market that no other Recruiter has been able to tap in to before. They provide well researched and suitable management level candidates for consideration in a timeous and professional manner."
"Theo and his team have provided exceptional service and support with a number of recent recruitment activities. Dealing with TSR is effortless, with high levels of quality, excellent response times and a pro-active mindset."
"I have had the privilege of working with Theo Smit for more than 15 years. Theo and his team have provided recruitment and search services for me both in Management Consulting and in Corporate. Theo has played a key part in my success of building strong and high performing teams. He understands my professional field – Consulting, Big Data and Analytics – extremely well and over the years has successfully placed numerous candidates in my teams. Theo has consistently proven himself to be a true strategic partner who proactively engages to understand the business strategy and talent context. This has allowed him to not only react to immediate business requests, but proactively screen the market and present high calibre candidates. I envisage to continue the successful journey with TSR for years to come."
"I have had the pleasure of partnering with Theo for the past 16 years, where he assisted with the recruitment needs within my various teams at Nedbank where I served in the capacity as Executive: Lean, Strategy and Sustainability. He deeply understands my needs, specifically in the specialist fields of Business Analytics, Value Analytics, Management and Business Intelligence and has successfully placed between 15 and 20 candidates in my team over the years. Theo differentiates himself as a recruiter. His professionalism and processes make him easy to work with and his accurate screening and high hit rate saves significant time and resources. After working with Theo for many years I feel that he understands Nedbank's needs and ambitions. His ability to assess fit within the organisation is spot on and so I expect he will continue to service and provide candidates for my team as we continue to look for top calibre individuals."
"I have had the pleasure of using Theo for strategic placements in my role as Chairman/CEO of MAC Consulting over the past 20 years. Theo has a deep knowledge of the management consulting industry and is quickly able to understand the real needs of the business in a commercial and pragmatic way. As a consequence of this, Theo has been able to assist us with a number of high calibre, senior appointments whom have done very well in our business. Theo is very good at keeping in touch and following up on our needs and checking how placed candidates are doing. He definitely merits "partner" designation and it is always a pleasure working with him."
"I have had the pleasure of partnering with Theo Smit Recruitment for the past year on recruitment needs within our broad Data and Analytics space – and specifically within our Data Science and Business Intelligence teams. This is during my capacity as Head of Data and Analytics. TSR has been excellent at understanding both the skills fit (in a field with significant scarcity of skills and quality) and a cultural fit to our team and organisation – and in finding those individuals with low false positive rate (i.e. not many unnecessary CV's and interviews). Both Deborah and Theo Smit Recruitment have been wonderful to work with, and I expect we will continue our partnership for the foreseeable future."
"I have had the pleasure of partnering with Theo for the past 10 years, where he and his team assisted with the recruitment needs within my various teams at Nedbank Retail, where I have served in the capacity as Quants Manager, and Head: People Analytics. He deeply understands my needs specifically in the specialist fields: Data Science, Value Analytics, Capital Modelling, IFRS9, Machine Learning, and Scorecard Building. He has successfully placed at least 40 candidates in the area for which I am now responsible, over the years."
"I have had the pleasure of working with Theo for the past 5 years, where he assisted with the recruitment needs of my team by submitting an excellent calibre of applicants for various roles. Theo understands our business needs. His team provides us with a professional service of providing only the best talent to Vitality. The information provided on each candidate is detailed proof of the research done on every submission to us. Thanks to Theo and his team, we have made some exceptionally great appointments who are doing very well in our business. I would recommend TS Recruitment for all your recruitment needs."
"I have had the pleasure of partnering with Theo for the past 18 years where he assisted with the recruitment needs within my various teams at Hollard, Ellerines and African Bank. He deeply understands my needs, specifically in the specialist fields of Strategy, Analytics, Management and Business Intelligence where he has successfully placed between 20 and 25 candidates in my team over the years."
"I have had the pleasure of partnering with Theo for the past 14 years, where he and his team assisted with the recruitment needs within my various teams, most recently at Aurum Innova where I served in the capacity as Chief Executive Officer. He deeply understands my needs specifically in the specialist fields: Business Analysis, Value Analytics, Business Management and Business Intelligence, and has successfully placed between 15 and 20 candidates in my team over the years."
Contact us
Start the conversation about your career aspirations or human capital requirements.