Focused on unlocking value
Founded in 2016, Theo Smit Recruitment is proud to have over 125 years' collective experience in strategic talent acquisition within the South African Financial Services, Management Consulting and Business Advisory markets.
Our ability to successfully source and assess high level individuals across all industries contributes to the pipeline of future business leaders within Africa and the world, and has helped us grow our formidable professional network. Our data-driven approach empowers our clients to make informed decisions based on accurate market insights and helps them enhance their talent acquisition strategies.
We are committed to working beyond simply filling a vacant seat, we use our knowledge of what drives candidate and employee behaviour to help clients define their Employee Value Proposition and improve their talent acquisition processes. Theo Smit Recruitment offers solutions that go above and beyond traditional recruitment services.
Grow
Ask. Listen. Interpret.
We are curious and develop expertise
Share
Track. Analyse. Communicate.

We embrace data driven insights
Deliver
Engage. Collaborate. Empower.
We are motivated to make a tangible difference
Enhance
Review. Adapt. Execute.
We thrive on improving on each interaction
Unlock
Skill. Opportunity. Value.
We assess for T-shaped individuals, build lasting relationships and offer tailored solutions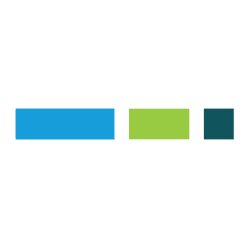 Our story
Theo Smit knows about recruitment. 2020 marks his 21st year as a recruiter in South Africa serving the broader SA market as well as entities in Europe and the UK. He has founded two Recruitment Firms, which he has navigated through turbulent economic times and led recruitment teams through boom and recessionary markets. Theo is known for sharing insights gained through his daily interactions with clients, staff, recruiters and candidates alike. He has written more than 100 blog posts to date and these can be found across his social media platforms, committed to improving recruiters' efficacy and career prospects.
The early years
Originally a schoolteacher, I, like many recruiters, attended an interview at an agency to explore my opportunities, but ended up being convinced I was "recruiter material" and took up the challenge of an entirely new career.
I started my career in 1999 with Premier Personnel as an internal consultant to successful Big Biller, Audrey Kaplan, who was an incredible mentor and to whom I owe most of my successes in agency recruitment. Audrey was a true business partner to her clients, largely unheard of at the time.  She cared, she listened – and I watched, and learned.  We partnered incredibly well on the management consulting desk and this translated into success for us both. I recall my highest commission cheque in September 2008 equated to more than 40 times my starting salary at the agency!
Premier was a job order machine and, although it sounds ideal that we barely had to source specs, on reflection I've learned that I in fact took on too many job orders (sometimes more than 50 at a time) and this led to my near burnout, despite riding a wave of success. Premier Personnel, off the back of exceptional performance, was acquired by the Adcorp Group and I'm proud to say I was a top biller within the Group, winning several Chairman's awards and nominations.
We had fax machines when I started in recruitment and we consumed countless rolls of thermal paper as CVs fell onto the floor day in and day out. As a leading player, Premier Personnel was an early adopter of the Internet and MS email and our first "database" beyond the filing cabinets, was a communal Dos based terminal. While we attempted to keep up, the impact of technology including the eventual rise of the job board, meant that the job specs no longer simply rolled in.  Hindsight is 20/20 and had the business (and other brand-leading agencies like it) made more effort to stay ahead of the latest recruitment trends and global methodologies, they might have retained their top positions.
I always admired Michele Khoury, Premier Personnel's founder. She was a force to be reckoned with, more explosive than a pack of dynamite, and any Corporate Financier or Chartered Accountant worth their salt wanted to be on her phone list.
Lessons learnt: –
partner with purpose, know your market better than anyone else.
remain specialised.
focus on quality not quantity and remain relevant.
be proactive, always market a good candidate because there's bound to be interest.
Growing Up
After 12 successful years at Premier Personnel, I started to carve a path for myself which would see me live out my dream of running my own shop.
The first stop in this journey was spent as an internal recruiter at McKinsey & Co's Johannesburg office, where I sourced, enticed and placed consultants within their Implementation practice. The boom in management consulting, banking and technology, and the convergence of these sectors provided an exciting learning experience and it was here that I honed my specialist recruitment skill, gaining an in-depth understanding of a consultants' career lifecycle.
I then went on to establish a recruitment firm within a family trust holding entity which we called Nextleaders; a name which resonated with me and my career-long desire to help identify and recruit the future leaders. As Managing Director, I for the first time held the reigns and with the support of a fantastic team of specialist recruiters that I personally selected we built a successful, influential firm.  Core to our success was our unwavering commitment to our customers (client and candidate).
As a passionate recruiter, despite being the business owner, I could keep doing what I love most – interviewing professional top-class people and building meaningful relationships with clients.  This was all thanks to Conrad Vermaak, a long standing business colleague and specialist ICT Recruiter who managed the day to day delivery of the team.
I demanded a lot from my staff, but I invested more and this reaped dividends – for all concerned.
We were committed to achieving the audacious goals we'd set, and we surpassed R10 million billings in just the third year of the business' existence.
It is at this point in my journey that I embraced the power of social media and personal digital branding.  We shared which clients we were engaging with (unheard of for competitive recruiters), what we were doing as a team, views and opinions on broader industry issues and in so doing, built our credibility and showcased our employee value proposition.
I learnt so much during this phase of my journey and soon came to realise that it was time to stand on my own, frustrated by the rigidity of group structures and requirements.
Lesson learnt: –
Surround yourself with a team who share your values.
Play to your strengths.
Delegate to and empower your team.
Invest time and energy in building relationships, with your clients, candidates and team.
Leverage the power of social media.
Moving Forward – Disrupting the Status Quo
Believing that traditional "grey" recruitment models were broken, I created Theo Smit Recruitment (TSR), built to offer tailored recruitment services that shift beyond the status quo of boxed contingent and search offerings.
Embracing the technology that drives talent acquisition today comes with the territory, but the real differentiator for #TeamTSR is our market specialisation and commitment to building and maintaining strong, consultative relationships with clients and candidates.
In a world where transactional recruitment is commonplace and often done at arms-length and from behind a screen, I believe TSR's success can be attributed to authenticity, mutual respect, personal attention and genuine care.  Testament to this is the numerous unsolicited compliments received from candidates and the fact that I have placed some individuals 4 or 5 times within their careers. 
That brings me to our team.  I am blessed that Bonisile Hlatshwayo and Sheila Mtakwa, two of the best recruiters in their fields, believed in me and my dream and followed me to TSR. The team has expanded, including great colleagues from Premier days, Nikki Sacks, Sandy Gaizley, Jenny McGrath and Leigh Swartz who share my goals for innovative, customer-centric and personalised talent acquisition solutions.
Embracing the new world of work, I've created opportunities for work-life balance; through flexi-time, remote working and non-traditional employment relationships, particularly valuable for my female-dominated team, most of whom are moms.
Looking back, the mechanics of recruitment are simple and not vastly different from when I started, other than the use of more sophisticated technology. It is still the emotive parts that differentiate.
In a rapidly changing marketplace, where jobs are advertised for which skills are scarce, and where talented individuals have a great deal more negotiating power, it's our ability to connect, educate, influence and collaborate – with client and candidate – that drives success.
Our team
TSR has an exceptional team of core and associate talent consulting professionals who are committed to delivering high quality service to both clients and candidates. With many years of experience within the recruitment, executive search and research environments, our team is well-positioned to provide our clients with high impact talent solutions.
Giving back to our community
Our feel-good stuff
Theo Smit began his career as a school teacher, and while he didn't continue in the profession for very long, he remains passionate about education. Belinda, his wife, is presently a school teacher which strengthens this association. It is for these reasons that, when there is an opportunity for the TSR team to give back, it is a natural fit to do so in an area that is linked to supporting students, educating others or supporting those in the education sector.
This came about because we often encounter MBA students or graduates who have studied or are studying towards an MBA and who don't know how to position themselves or to use their qualification to promote their careers.  TSR has been involved in this programme for over 10 years.
This lecturing course offers students very practical advice on managing their careers, developing a personal and professional brand, and developing and managing their online/social media presence.  We also cover the value of developing personal networks, building and nurturing relationships, identifying mentors and establishing associations with key recruiters who will partner with them over the course of their career.
Students are encouraged to define their goals and aspirations and are guided in how to apply this to their next career steps.
The TSR team willingly took on the opportunity to support the Teacher Intern Programme at this leading Private School in Johannesburg, working with Teacher Interns and newly qualified School Teachers. This aspect of the programme was focused on advising these individuals on how to manage their careers and how to navigate the recruitment landscape to secure positions that will benefit their careers in the future.
We worked closely with the group to help them develop their resumes and understand employment contracts and remuneration structures, and we also gave advice on how to negotiate salary offers.
The aim was to equip these interns with a more 'commercial' awareness of their own careers and to help them develop a better understanding of how to position themselves for future career path development.
TSR is very proud to be part of this programme at a leading South Africa Boys' School.
We support and sponsor two learners from underprivileged backgrounds who attend the St John's Academy. This covers uniforms, food and transport costs for the two learners.
In addition, we have provided an opportunity for a matriculant to come to our offices to have a day of job shadowing experience.  This student is a St John's Centenary Bursary Programme student and is currently a top achiever at St John's College.
Contact us
Start the conversation about your career aspirations or human capital requirements.